Abda Digital has been established with a vision to develop innovative products for the Digital space. Our enterprise grade products have been consistently delivering value to our customers over the years!

We are a NASSCOM recognized Emerge 50 company. We have granted patent in the USA. HYSEA Enterprise startup Winner 2019. Our Hola Enterprise platform won the Top 6 Jury award at NPC 2018. Part of India's fastest growing accelerator - THub.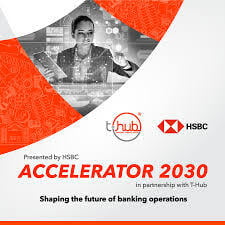 HSBC accelerator - Vision 2030
July 2018: Selected to be a part of the HSBC accelerator in 2018. Only 5 companies from more than 300 applications across India and South East Asia, were selected.
4th Floor, THub 2.0, 20 Inorbitmall Road,
Madhapur, Hyderabad, Telagana - 500081
​Call : +91 74164 44463
support@abdadigital.com
​sales@abdadigital.com