Abda Digital has been established with a vision to develop innovative products for the Digital space. Our enterprise grade products have been consistently delivering value to our customers over the years!

We are a NASSCOM recognized Emerge 50 company. We have granted patents in the USA and Europe. Our platform won the Top 6 Jury award at NPC 2018. Part of India's fastest growing accelerator - THub.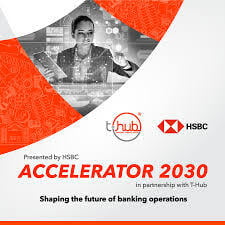 HSBC accelerator - Vision 2030
July 2018: Selected to be a part of the HSBC accelerator in 2018. Only 5 companies from more than 300 applications across India and South East Asia, were selected.
Sravan has a passion for building innovative products. His experience ranges from Market Analysis, Product Management, building and mentoring Dev and QA teams and implementing processes for delivering better efficiency.

He is a technocrat involved in architecting and delivering several enterprise and mobile solutions, working with teams across multiple geographies. He is a member of expert groups (JSR 222 and JSR 198). He is a second time entrepreneur and is used to wearing multiple hats
KRK is technology leader with close to 30 years of industry experience in Product development, Services handling, Delivery, managing teams and Business development, in various streams, across different geographic locations. He earlier worked as Program Director for SAP Labs, Vice President (Delivery) at Photon Infotech, Director-Project delivery at Tarams, among others. Responsible for implementation of several products that helped customers reducing the time to market and helping them to stay competitive in the market.
Call : +91 74164 44463
support@abdadigital.com
​sales@abdadigital.com